​Seri Iskandar, 16 May 2023 - Universiti Teknologi PETRONAS (UTP) and StarFive Technology International Sdn Bhd (StarFive Technology) have signed a memorandum of understanding (MoU) to enhance the quality of UTP's Electrical and Electronics Engineering and Computer Engineering undergraduate degree programmes. Both programmes are under the purview of UTP's Department of Electrical and Electronics Engineering (EEE).
Under the MoU, both parties will work together in the areas of student mobility programme, academic staff exchange, research collaboration programme and joint academic activities.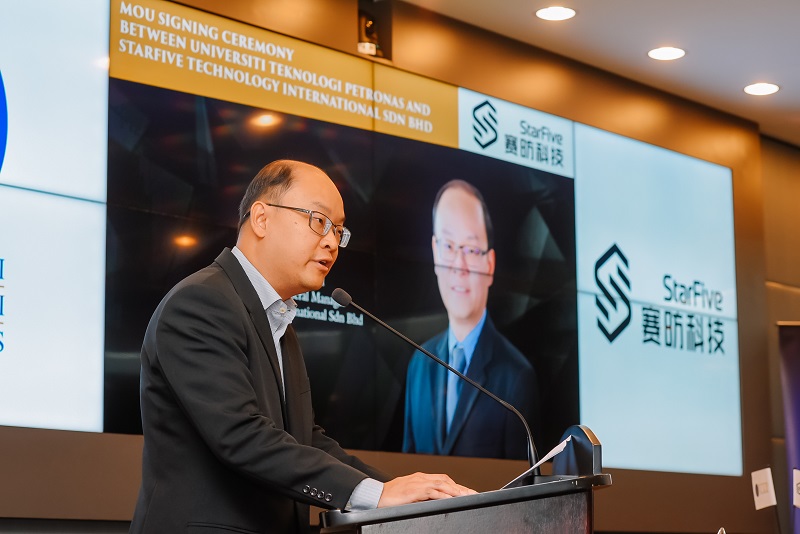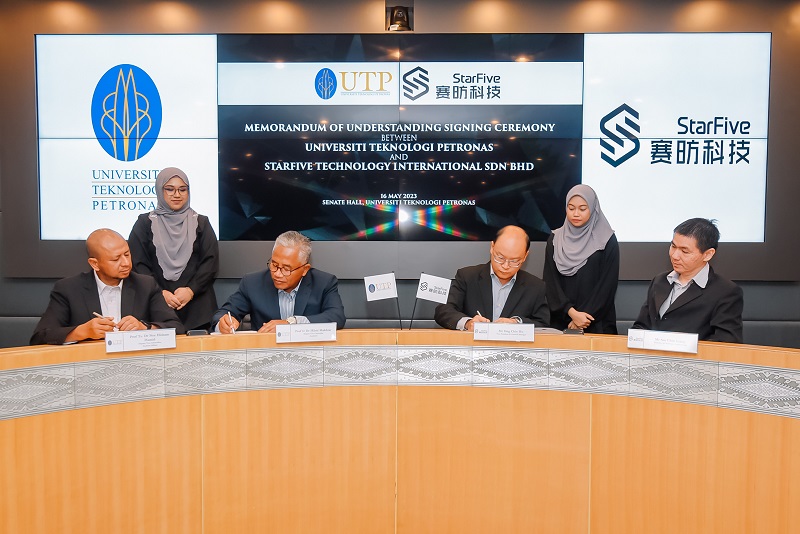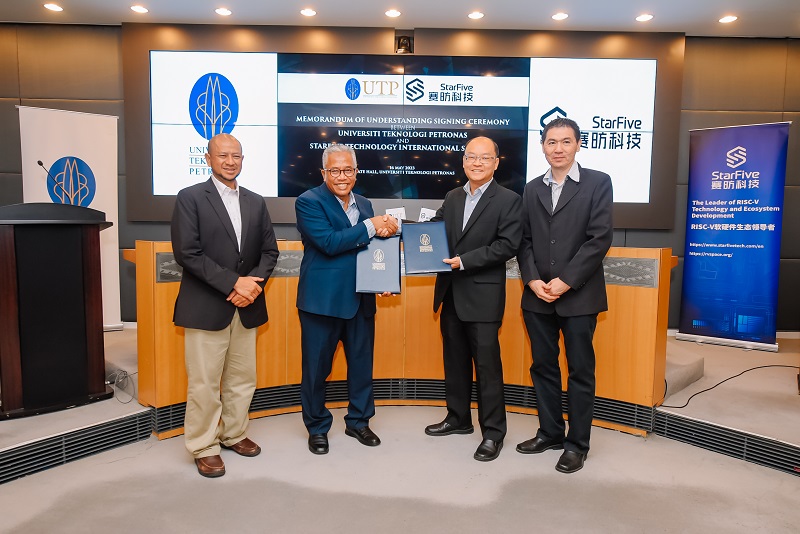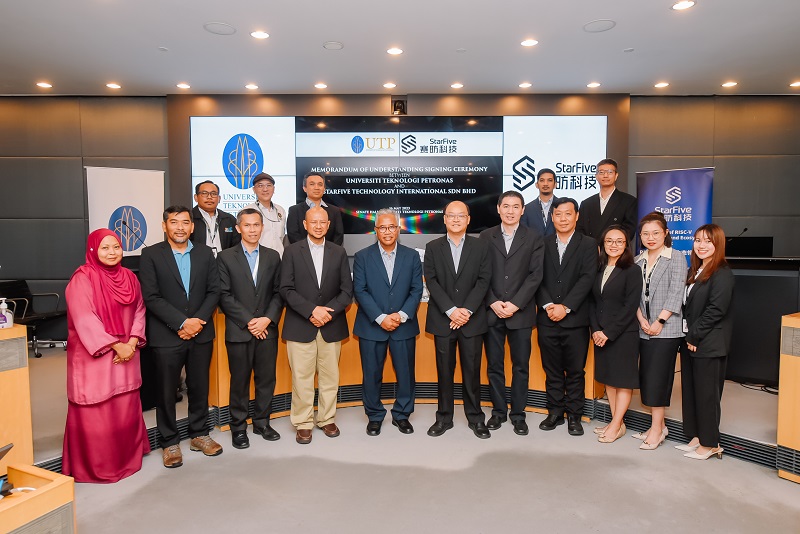 Signing the MoU were StarFive Technology Vice President and General Manager Mr Ong Chin Hu and UTP Deputy Vice-Chancellor Academic Professor Ir Dr Hilmi Mukhtar (representing UTP Vice Chancellor Professor Ts. Dr Mohamed Ibrahim Abdul Mutalib).

Ong said, "StarFive Technology, as a global leader in RISC-V, understands the pivotal role that a university like UTP plays in promoting technological innovation and cultivating talent. Today, we are excited to return to academia, the birthplace of RISC-V, to further its development and reach."
"As we sign this MOU, we are not merely inking a document. We are scribing a shared vision for the future - a future where UTP and StarFive Technology's synergy can amplify our potential and the sum of our collaboration will be far greater than our individual parts," he added.
The collaboration between UTP and StarFive Technology began in May 2021 with Mr Ong Chin Hu's appointment as the university's adjunct lecturer. He had conducted three lectures and was recently appointed as a member of UTP Industry Advisory Panel for the EEE programme.
More Information
To learn more about the StarFive RISC-V programing platform VisionFive 2 SBC, go to the following page:
https://www.starfivetech.com/en/site/boards
To buy a VisionFive 2 and learn RISC-V programming, go to the following page: